Himmel, Friedrich Heinrich (1765-1814)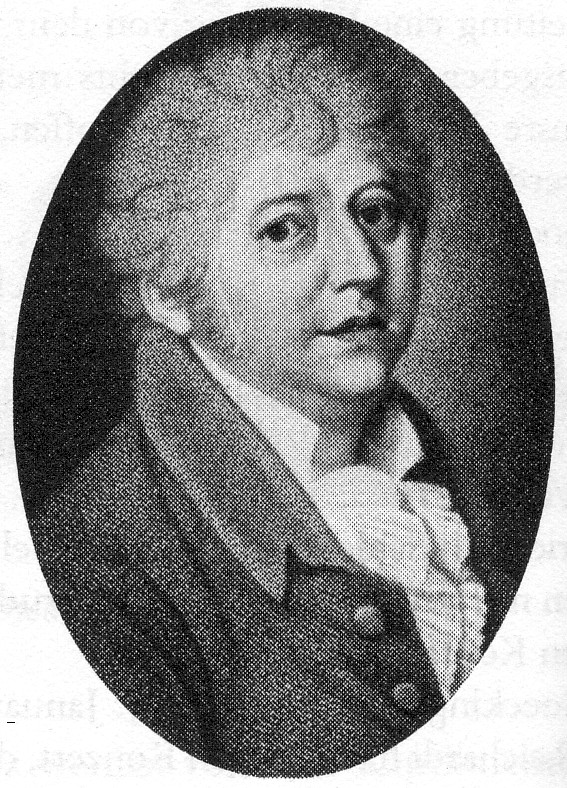 Aria "Deh tergi quel pianto"
Recit et rondo per voce di soprano con fagotto obligato
Soprano, bassoon obbligato, orchestra
The solo fagotto part is reproduced here with generous permission from the
Sächsische Landesbibliothek-Staats-und Universitätsbibliothek Dresden
D-Dl Mus-4122-F-502, score and parts. RISM 210044683
An aria by Himmel, probably this one, is mentioned several
times as a recital piece in the period 1804-1824, as in the
Allgemeine Musikalische Zeitung, 18 April, 1804, p 480 (see below):
"Mad. Marchetti sang zwey Arien von Himmel, bey deren erster
ein obligates Fagott, von Ritter geblasen, sehr gefiel."
Hodges mentions further performances in Schwerin
by the bassoonists Haydner in 1818 and Rapp in 1824.
The same work appears with religious text as:
"Ad te domine levavi" CZ-Pnm, XLVI D 217 (RISM 550031659).
Trauerkantate: Klagt ihr Edlen klagt ihr Patrioten
"Er ist nicht mehr der Edle der Gerechte.
Auf ewig deckt ihn schon das Grab."
Soprano, tenor, 4 fagotti, 4 flutes, strings con sordini
Bayerische Staatsbibliothek, München
D-Mbs/ Mus.ms. 2286 pp 44-56, RISM 450100150
Fanchon das Leyermädchen
Polacca " Womit sich andre täuschend schmücken"
Tenor, oboe, bassoon, strings
Text (verse 1):
"Womit sich andre täuschend schmücken,
Vergebens buhlt die Kunst um sie;
Fanchon bedarf, um zu entzücken,
Nur was Natur ihr lieh.
Auch bey des Mangels hartem Drucke,
Blieb ihre Seele rein wie Schnee.
Wie manche wünscht zu ihrem Schmucke
Sich Fanchons Negligee!"
Several versions of the score are on-line at http://.opernprojekt.uni-koeln.de
e.g. Bayerische Staatsbibliothek, München D-Mbs St.th.40-1 Act 1, pp 218-223