Holzbauer, Ignaz Jacob (1711-1783)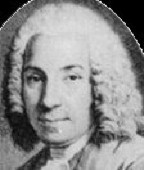 Opera Hypermnestra (1741) act 1, scene 9.
"Was förchtet ihr meine beängstigte Sinnen"
Tenor, obl violone, obl fagotto, strings, senza cembalo
Meininger Museen, Sammlung Musikgeschichte, Max-Reger-Archiv, Meiningen
D-MEIr/ Ed 130d, XI 4765/V NHs 107
http://opac.rism.info/index.php?id=6&no_cache=1&L=0&tx_bsbsearch_pi1[query][0]=Holzbauer%20Hypermnestra&tx_bsbsearch_pi1[id]=201009388#1111
Incipits 1.20.1, 1.20.2
"Triumphos plausus", alto, fagotto solo, strings, horns (AWV Anh 17)
It is possible that this aria, pulished by Edition Molinari Regensburg,1998
http://www.molinari.de/ Österreichiche Nationalbibliothek, Wien. Mus. Hs. 22470
was written by Holzbauer and not by Albrechtsberger.